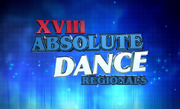 The Next Step  Walks into Regionals with their hand held high,    Stephaine is now leading them
, But Then Richelle feels a pain in her leg, and she Cannot carry on dancing so  Stephaine rushes to be with the dancer.
The Thrio is sent on and then They totally forget all the dance Moves  "THE WINNERS Of The Absolute Dance Regionals are - Elite Dance studio"   said the voice.
Stephaine could not Believe this, Meanwhile at The studio,  Giselle returns to talk with Amanda  they are leaving the studio togeather today as  Giselle has accpected a Dance tour offer with Giselle.
"Let's Go Giselle" said Amanda as they both exit the shop near The studio.
Kate Returns To The Next Step  "I am leaving the Next Step in charge of you as you know but Michelle has decided since the loss of Regionals  for everyone she's going to be in charge of The Next Step and You will still be in charge but she's going to be in charge of This half of Studio A" Said Kate.
Emily waited for Hunter to arrive,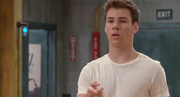 Hunter Returns to the Studio after the loss of Regionals  "I am ready to help you out Emily" said  Hunter.
Emily  cannot wait to start her new life in Studio 1 with TNSEAST..
See more
For the collective works of the author, go here.