A New Start is the 1st episode Of The Next Step:My Fanction. It is the 1st Episode Of Season 1 in my fanction.
Synopsis
After Season 6 Amanda Rejoins A-troup due to the tour being done And noah has to choose who is his true love?. Miss Kate Leaves The Next Step And leaves A Old Dancer In Charge.
Plot
Amanda Rejoins A-Troop And still likes Noah but Noah has moved on to Jacquie As his Girlfriend.Alfie Returns To TNS And with no riley it is easy for him to move on form the past Noah Finds out he is a prince and ask's Alfie for help,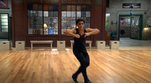 Alfie Trys to forget his Past so he decides to help noah with his lady problems Alfie asks who he had first as a girlfriend which Noah repiles Amanda.Miss Kate Re-intdrouces Chloe Who will be leading TNS This Year.Noah decides to tell Amanda the truth about him and Jackie Henry Try's to tell Noah not to but he does it anyway.Amanda is Hartbroken about this.Chloe Holds Audtions As Michelle,Henry,Cierra,Alfie,Cassie,Amy,Piper,Skylar,Noah,Amanda,Heathcliff,Kenzie,Ozzy,Kingston,Heather, Jacquie,Finn,Lily,Winnie,Summer,Angela,Tyler,Adrian,Simone,Charlie,Davis All Audtion And Make it on the team.Piper asks why Richelle din't audtion Richelle said i done with dance                                                           Emily Ask's Chloe If she can help which chloe agrees.Amy Reforms 0% Club Which they Invite Heather And Simone and they all agree Latroy And Sloane Walk into studio A Who have Missed Audtions And Become B-Troopers,Noah Loves Amanda More And Decides to Become his girlfriend Again.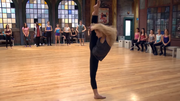 Trivia
. Richelle Leaves Dance
. Latroy And Sloane Are B-Troopers
. Alfie and Cassie come back