"I think Kate and Chris's dance is great for two old people."

This article needs to be updated. This page is currently out of date and needs to be infused with recent information.
Michelle has a series of relationships.
Neutral
Emily
Michelle is hated by Emily when she arrives at The Next Step Dance Studio, which only intensifies when Michelle takes Emily's position of dance captain.[1]
Michelle offers Emily co-captaincy, but is rejected.[2] Michelle later places Emily in the back row of the routine, the motives of which are unclear.[3] She later tells Emily that the reason she places her in the back is because she isn't a good enough dancer in retaliation to Emily accusing her of having a crush on Eldon.[4]
After Emily returns to the studio, Michelle becomes more friendly with Emily and offers her co-captaincy once more,[5] which she accepts.[6] While Emily becomes her friend, Michelle continues to go behind her back with her boyfriend, Eldon and is met with a cold glare from Emily when Eldon breaks up with her to be with Michelle.[7]
Michelle becomes jealous of Emily when seeing her flirt with Hunter and accuses her of disrespecting her history with Hunter after witnessing Emily kissing him. Michelle does realize that she is hypocritical in her accusation, though, since she previously dates Eldon.[8]
Michelle is there for Emily when she breaks her knee and confesses that Emily needs a friends, implying that she will be such for her.[9] When Riley struggles as studio head, it is Michelle who takes it unto herself to personally call Emily and ask for assistance.[10]
From there, it appears that Emily is actually Michelle's friend; Michelle seems happy whenever she greets her and regularly embraces her. Nonetheless, Michelle is extremely uncomfortable upon learning that Emily is the new studio head and, furthermore, that she will have to be led by her.[11] Even though she makes it onto A-Troupe, Michelle vocally opposes Emily's methods and breaks off from the team to create her own.[12] This schism works to the detriment of Michelle's relationship with Emily once more. While she remains as civil as she can toward Emily, she clearly exhibits an extent of dislike for her. Michelle continues to, albeit playfully, bicker with Emily, with only flickers of kindness extended toward her.
Friends
Amanda
Despite Amanda's apparent rudeness at Regionals, Michelle is extremely hospitable toward her after seeing her get yelled at by Lucien. Michelle takes it onto herself to invite Amanda to audition, and refuses to acknowledge Emily's warnings about her joining the studio.[13] Michelle even defends Amanda against Tess' rhetoric.[14]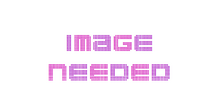 Having been so hospitable toward Amanda, Michelle is one of the people who is most cold toward her when her true nature is revealed. Michelle refuses to believe that Amanda feels bad for the team due to Emily's injury[15] and is in disbelief when she volunteers to fill in for Emily.[16] Even after Amanda helps the team win Nationals, Michelle still doesn't trust Amanda and believes that she never will.[17] It is not until Michelle overhears Amanda rejecting Shantel and Tess' offer to return to Elite Dance Academy that Michelle fully trusts her.[9]
After re-gaining trust for Amanda, Michelle grows very close to her and she becomes one of her closest friends. She especially bonds with Amanda while they are both alternates for Internationals and, furthermore, when they are two of A-Troupe's oldest remaining members.[18]
Although, the state of their current relationship is unknown since she replaces Amanda in the finals at Regionals.[19]
Chloe
When Michelle discovers that Chloe has a job to pay for dance, Michelle promises her that she will not tell anyone about it.[20] In fact, Michelle is the most understanding of recurrent early departures and late arrivals to practice, and attempts to quell the dancers' continuous criticism of her for this behaviour. Additionally, Michelle regularly runs over the choreography Chloe has missed with her.
Michelle is hesitant to reveal to the dancers that Chloe has financial troubles, having been sworn to secrecy, but ultimately tells them when it appears that Chloe will be unable to attend Regionals. With her fellow dancers' help, Michelle manages to get Chloe to attend Regionals.[21]
From then on, Chloe remains one of Michelle's friends.
Cierra
Having been in a similar situation, Cierra is one of Michelle's main comforters when her parents become divorced. Although Michelle occasionally gets into arguments with Cierra due to missing rehearsal and practice with her due to moving around with her parents, she always makes up with her.
Riley
Riley is Michelle's best friend.
Riley the most welcoming toward her when she arrives at The Next Step Dance Studio and Michelle bonds with her as their plan to dethrone Emily as dance captain unfolds.[22]
Michelle is there to provide advice for Riley as she struggles with her position as studio head and unflinchingly stays by her side.
Stephanie
Michelle is initially hated by Stephanie, simply because Emily does. Regardless, Michelle is continually decent toward Stephanie and, in act of kindness, lets Stephanie back into the studio after she attempts to join Elite Dance Academy, causing Stephanie to see her in a new light.[23]
Stephanie helps Michelle immensely while she struggles with her parents' divorce and helps her regain her focus.[24] Michelle, in turn, helps Stephanie build her confidence and feel more comfortable performing on-stage.[25] Through these experiences, Stephanie becomes one of Michelle's friends.
When Stephanie leaves for Los Angeles, Michelle is brought to tears, even claiming that: "The Next Step will never be the same" without her.[26]
West
Michelle is welcomed by West when she arrives at The Next Step, and is aided by him in overthrowing Emily. Michelle lies that she has a crush on West to cover up her feelings for Eldon.[27]
Michelle is friendly with West throughout her time in the studio, but becomes especially enamored by his dancing after her team's Regionals loss.[28] Michelle personally asks West to be her head choreographer when she becomes studio head of TNS West.[12]
Piper
Michelle has to have a dance-off against Piper for the final spot on the small group for the second Regionals qualifier. When the two dancers are stretching in Studio A Piper try's to be kind by wishing Michelle good luck and offering her a friendly handshake but Michelle replies by being very cold to Piper. As the dance-off begins Piper wishes Michelle good luck again, although Michelle retorts that she is going to destroy Piper, leaving her shocked. After the two dance, Riley announces that Michelle has the spot on the small group, angering Piper. After Michelle declares to Piper, along with the rest of the zero percent club, that she did what she did to win and to try and make the team stronger. Later, Piper realises that Michelle was right and thanks to her she is stronger.[29]
During the auditions for the final qualifier, Michelle wants to see if Piper has learned her lesson by trying to make Alfie her partner for the auditions. But is confronted by Piper who tells Michelle that Alfie is doing a duet with her.[30]
When Michelle notices that Piper was very rude to Riley she approaches Piper who then tells Michelle that the reason for her behaviour is because she saw Riley and Alfie kiss, which leaves Michelle stunned.[31]
Love interests
Eldon
Eldon is initially Michelle's friend, although Michelle begins gaining feelings for him while he is in a relationship with Emily. Michelle is elated when Eldon finally admits his feelings for her and begins dating him after he breaks up with Emily.[7]
Michelle becomes confused when Eldon begins avoiding her and eventually confronts him about his behavior. Although Eldon does not wish to give her an immediate answer, she demands it of him, resulting in him breaking up with her.[32] Michelle is devastated by the break-up, but attempts to become friends with Eldon, and is confused when she is rejected for such.[33] Michelle eventually realizes that Eldon's behavior is derived from his loss of a dance battle with Hunter, as seen through a video on Amanda's phone. Angry about the situation, Michelle shows it to Kate, leading to a series of events that cause Eldon to lose his Nationals solo.[34] This forms an even greater wedge in Michelle's relationship with Eldon.
When Michelle returns to the studio, she sorts things out with Eldon and resumes friendship with him, even helping him with his solo.[35] From then on, Eldon becomes Michelle's close friend once again and they regularly hang out with one another.
Eldon is hired as a choreographer for TNS West, and seems to be on good terms with Michelle.
Hunter
Michelle danced with Hunter at her old studio, during which she harboured requited feelings for him.[13] Although, she forgot about these feelings upon moving away from Madison, Wisconsin and attending The Next Step Dance Studio.
Michelle is surprised to see Hunter at the studio, and even more surprised when he refers to her as his girlfriend. Michelle assures Hunter that she has moved on and is dating Eldon,[13] but begins feelings jealous upon seeing Hunter flirting with Emily. Michelle comes to realize that her feelings for Hunter are not completely gone.[36]
After breaking up with Eldon, Michelle agrees to go on a date with Hunter, although it does not go well, as all she can talk about is her ex-boyfriend.[37] Michelle is angry to find him kissing Emily later that day, and even confronts Emily about it. Michelle asks Hunter to be upfront about his feelings and is saddened to discover that he wants to be with Emily instead of her. It is Hunter's rejection that finally drives Michelle away from the studio.[8]
After returning to the studio, Michelle eventually becomes Hunter's friend once more. Michelle still speaks to him even though he has returned to Madison.[38]
References