We currently have 4,916 articles and 14,707 images
Create Article • Templates • Admins
This site contains SPOILERS!
The Next Step is a Canadian show that has aired on Family Channel since March 2013. Created by Frank van Keeken, the show follows a group of dancers at The Next Step Dance Studio on their journey toward becoming the best dance studio in the world. Among the cast of real-life dancers is Jordan Clark, the winner of Season 4 of So You Think You Can Dance Canada.

This site is meant to celebrate, critique and comment on the critically acclaimed show. Contributors and users must adhere to site policies at all times.

Want to know where you can watch the show? Click here.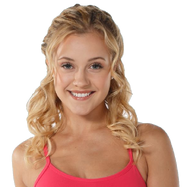 (read more...)
Click here to vote for next month's featured article and pairing of the month!